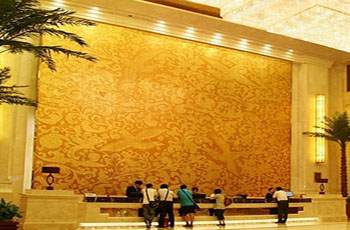 The Jiangsu Phoenix Place Hotel (Jiangsu Fenghuangtai Fandian) is located near Xuanwu Lake and the Drum Tower, with convenient access to the Jiangsu Exhibition Hall and Nanjing Railway Station.
On offer of this Nanjing hotel are a variety of guestrooms for guests to choose from.
Diners may enjoy delicious foods at the on-site Chinese restaurant. A conference center is suitable for those traveling the city on business.
For relaxation, guests may enjoy drinks at the bar, do some reading or go surfing on the internet.